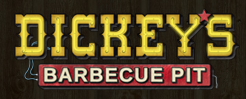 We started a new tradition last year when the SAFE show expanded to a two-day event, and that's our Saturday evening dinner & silent auction. This year we've enlisted Dickie's Barbecue Pit of Auburn to cater a mouthwatering barbecue dinner for our show participants, their families & friends, and anyone else who's hungry! Dickie's will be serving up their famous slow-smoked Texas-style barbecue, along with baked beans, mac & cheese, coleslaw, and rolls. There'll be plenty of ice cold lemonade or sweet tea to wash it down with, and beer or wine for sale as well. Dinner time entertainment will be provided by the horses and their handlers, competing in fun classes like Bribe Your Horse, the costume class, our Mini-Horse Challenge, and our leadline classes. We're also putting on a Silent Auction to benefit the purchase of a HORSE TRAILER for SAFE!
TICKETS ARE ON SALE NOW! Dinner tickets are $15 per person. Vegetarians can substitute a large baked potato with all the fixings in place of the meat. Tickets must be purchased in advance so we know how much food to have on hand. Last year's dinner sold out about a week before the show, so get your tickets now!
Members of the general public are welcome to attend, as well as everyone involved with the horse show. The more the merrier!
Special thanks to Dickie's Barbecue Pit  for sponsoring the Western 30 & Up High Point Award!  The winner of that division will take home a basket of barbecue delights from our friends at Dickie's.