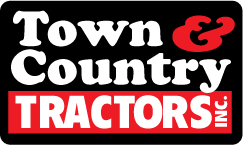 Yes, it's true. We now have a Presenting Sponsor for the SAFE Benefit Show. Please join me in saying thank you to our friends at Town & Country Tractor in Monroe! We are so fortunate to live in the same town as such generous and caring people as the Newharth family.
Town & Country Tractor provides sales, part and service for outdoor power equipment, utility vehicles, trailers, and utility tractors. Our product lines include string trimmers, chain saws, leaf blowers, log splitters, lawn mowers, riding lawn mowers, lawn tractors, garden tractors, tractors, utility vehicles and zero turn mowers to name a few. They sell and service Club Cadet tractors, mowers and utility vehicles, plus Stihl trimmers, tools and chainsaws, and a whole lot more. They are located just off Hwy 2 in Monroe, about 5 miles from the SAFE farm.
Thank you to Town & Country for making the SAFE show possible. The rest of you….get your entries in! We're going to have some fun!!