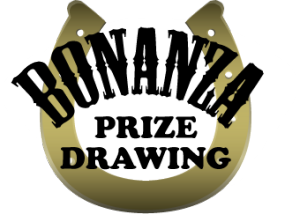 The SAFE Benefit Horse Show Presented by Reber Ranch is looking for donations for our Bonanza Prize Drawing! This is a fun fundraiser for SAFE that will take place during the show on Saturday with winners drawn on Saturday night during the Exhibitor Party.
We'd like to encourage Barns, Clubs, and other programs to pool resources to create baskets or packages. If you get creative we can find some amazing items to include in our basket/packages & baskets that are nicely wrapped and loaded with goodies will encourage guests to buy tickets to win that basket. When creating baskets, use themes, and coordinate the items inside to match that theme. Make them jump out and grab everyone's attention!!
Suggestions?
Baskets: Collect items from team/barn/employees and arrange them together in an appealing display

Riding/Training Lessons

Entry to Horse Events (Trail Days, Clinics, etc…)

Tack: Bridles, Saddles, Pads, Blankets, Boots, etc… (New or Nearly new condition)

New Apparel & Logo Wear

Boots (New or Nearly New condition)

New Grooming Tools (these make great baskets)

Handmade items/Décor (any theme!)

Gift Certificates: Restaurant, spa, service, etc..

Experiences: Ride-A-Long, Shadow a Trainer Day, Luncheon… SHARE YOUR TALENT!!!

Barn Supplies: Saddle Rack, Barn Organization, Tools,  

Trailer accessories
Where can you get these items?
Have you purchased something you've never used or maybe used once? Consider donating it!

Do you perform a service that you'd like to get some exposure for? Donate a certificate!

Do you sell a product that you think others would be interested in? Donate one!

Are you excited about someone else's product and would like see others get excited about it too? Contact the representative and get them to donate!
Contact Jeannette Parrett at jet@safehorses.org to donate to the Prize Drawing. Donations are tax deductible for the fair market value of the item