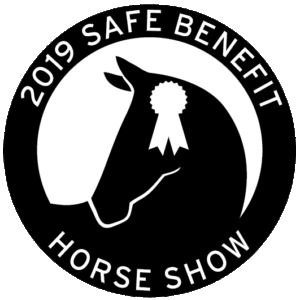 Entries for the 2019 SAFE Benefit Horse Show on Aug 3 and 4 are now open. Click here for online entry form. All riders must pre-enter the show, and all entries will close on Sunday July 28 at 9pm or sooner if the show sells out early.
Interested in becoming a sponsor for the 2019 SAFE Show? Opportunities abound, and can be found by clicking here.
Entries are now open for the 3rd Annual SAFE Hobby Horse Challenge! Click here for more information!