2019 Final Syndicate Standings
Updated Aug 1, 2019
Special thanks to BLB for making the runners up feel better!!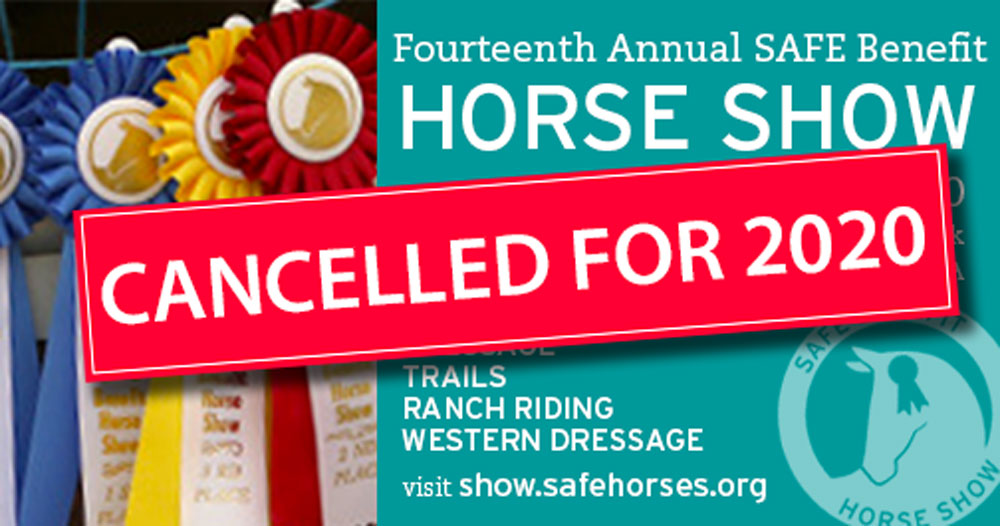 Unfortunately, we've decided to cancel the SAFE Benefit Horse Show for 2020. The SAFE Show requires months of planning and preparation, and with the uncertainty surrounding COVID-19, we don't know what guidelines will be in place regarding public gatherings by the end of August. Right now, Kittitas County is in Phase 3 of the Safe Start Washington Phased Reopening plan, which restricts outdoor public gatherings to 50 people or less. The SAFE Show typically has 175-200 entrants, along with their friends, family, and other spectators. So, in order to comply with the governor's orders and maintain the safety of our participants and volunteers, we feel this is not the time to be putting on a horse show.
We hope to be back in business with our horse show in 2021. Stay tuned for further updates!