What could be better than a delicious meal on a lovely summer evening, surrounded by friends?
Saturday night at the SAFE Show, we are throwing a party, and everyone is invited! If you are coming to the SAFE show, or looking for one more reason to attend, this is it! For just $20 per person, you'll enjoy fresh made wood fired pizza from Veraci Pizza, plus salads and drinks, followed by fresh frozen Sub Zero ice cream for dessert! We'll also have beer and wine for purchase, donated by 14 Hands Winery and Redhook! Purchase your ticket here!
So, why Veraci Pizza?
The founders of Veraci Pizza started their business in 2004 by building a wood-fired clay oven on wheels so they could sell pizza at the Ballard Farmer's Market. Their goal: to make the best pizza in the world! It started as a side project and grew into a thriving business restaurants in Seattle, Portland, Bend, Spokane, and Coeur d'Alene, plus a fleet of mobile wood-burning pizza ovens made specially for catering.
Veraci Pizza features a delicious ultra-thin artisan crust made from a secret recipe. Each batch of dough is hand prepared in a mixing bowl, never by machine. With a 3-minute or less bake time, you're ready to enjoy fresh at its best in no time!
SAFE Show Menu
You'll have your choice of pizza flavors, including:
Three Cheese
Pepperoni
Chicken Pesto (Pesto Base – Roma Tomatoes – Grilled Chicken – Fresh Mozzarella)
Veggie Lovers (Spinach – Sun-Dried Tomatoes – Artichoke Hearts – Fresh Mozzarella on Savory Red Sauce Base)
Meat Lovers (Pepperoni – Sausage – Ham – Provolone – Black Olives on Savory Red Sauce)
Any of these pizzas can be made gluten free or dairy free, so there's something for everyone to enjoy!
Your meal also includes a choice of:
Classic Caesar Salad – Hearts of romaine lettuce tossed with homemade dressing of cracked pepper, garlic, fresh lemons, shaved parmesan and homemade Veraci croutons
​Salati Fresca – Our house vinaigrette featuring vine-ripened tomatoes, fresh basil and sweet onions all marinated together tossed with hearts of romaine and topped with homemade croutons
And an array of ice cold Coke products to choose from as well.
And for dessert…
Sub Zero Fresh Frozen Ice Cream, with flavors inspired by SAFE Horses!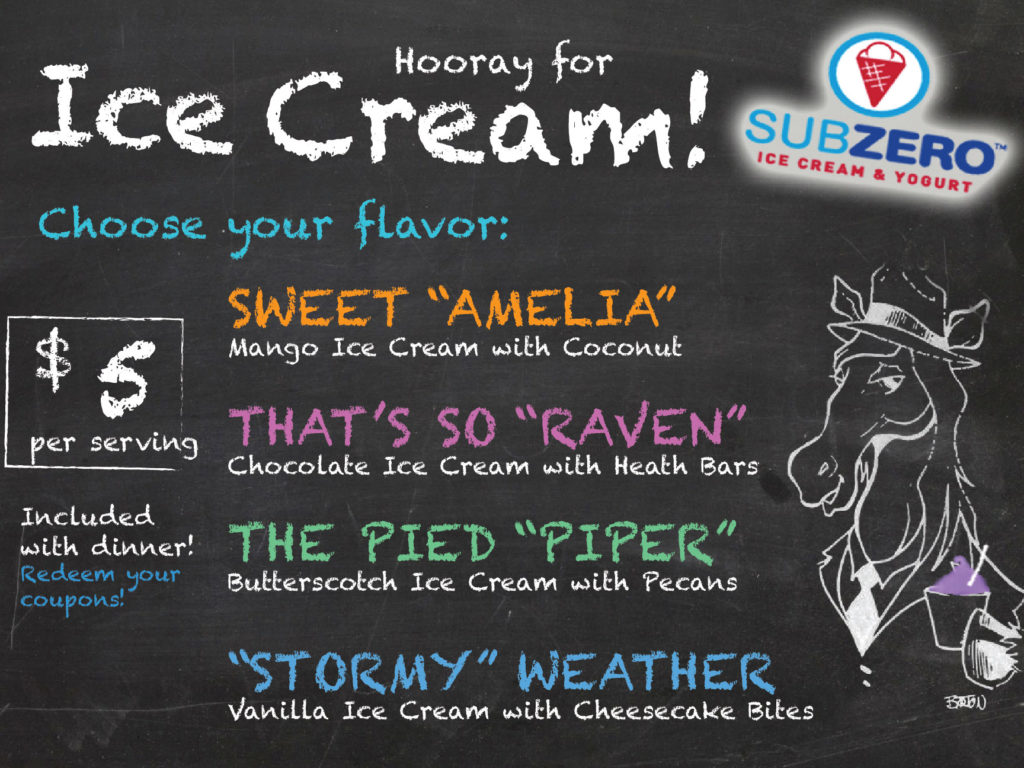 Don't delay, buy your dinner tickets today!! Click here to purchase tickets!