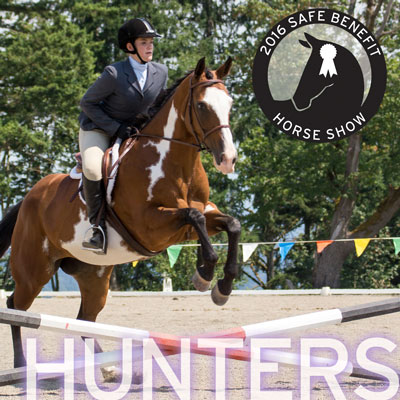 The decision to cut hunter classes from this year's SAFE Show has not been a popular one… So many of our most terrific competitors and trainers have asked us to reconsider…and it's so hard to say no to people who have supported this horse show year in and year out. So we are bringing the hunter classes back. They'll be held on Sunday July 31. Here are the classes we will be offering:
300. Trot Pole Hunters
301. Trot Pole Equitation
302. Trot Pole Handy Hunter Round
400. Cross Rail Hunters
401. Cross Rail Equitation
402. Cross Rail Handy Hunter Round
500. 2′ Hunters
501. 2′ Equitation
502. 2′ Handy Hunter Round
The Handy Hunter course will include a few extra challenges…maybe a trot jump, or a skinny, or a roll back…you may be asked to halt your horse and do a rein back, you could be asked to dismount and lead your horse over a jump and out of the arena… You'll have to sign up and see!