Whether you're a seasoned competitor or new to showing, whether you're bringing a horse or just coming to watch and enjoy, the SAFE Benefit Horse Show has something for everyone! Here are some of the events and activities you can take part in at the SAFE Benefit Horse Show: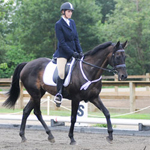 Dressage is a French term meaning "training" and its purpose is to develop the horse's natural athletic ability and willingness to work making him calm, supple and attentive to his rider. Competitive dressage involves nine progressive levels incorporating multiple tests within each level. We'll also be offering Western Dressage!
Download Intro Level Dressage Tests from the USDF Website.
Download Training – Fourth Level Tests from the USEF Website.
Download FEI Level Test from FEI
Download Western Dressage Tests from the USEF Website.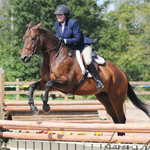 Show hunters are judged on their movement, manners, and way of going while jumping fences and on the flat. The rider is expected to ride with proper riding position and guide the horse over the course in a rhythmic and elegant manner. The horse is expected to be well balanced and execute proper form over fences.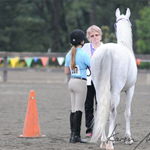 English and Western performance classes will take place in the Main Arena. Each day, we will kick off with Halter and Showmanship classes where horses and handlers are judged as they work in hand. The under saddle classes get underway next with Walk Only Classes for our Novice Division and Green Horses, followed by the Walk Trot classes and the Walk Trot Canter classes. Horses and riders in the Main Arena classes will be divided by age divisions ranging from our 12 & under division to 30 & over.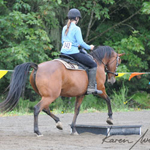 Whether Riding, In-Hand, or Leadline, this course is fun and challenging. It provides horse and human the opportunity to work through obstacles and situations as a team, developing trust and confidence. It's not only fun for the rider, but for most horses as well. The challenges of each obstacle call for mutual trust between the horse and rider, and can help develop confidence in both. The SAFE trails competition is open to riders from each rider division, as well as in-hand trails and leadline trails.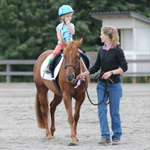 The SAFE Benefit Show is fun for the littlest riders too…those who might need a trusted friend to hold their horses and walk alongside. We have Leadline classes, and we also offer a trails class just for leadliners. Come out and see the future superstars of riding get their start in the show arena.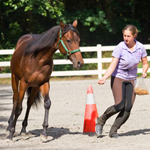 We'll be holding the funnest classes of the day during dinner on Saturday!  There will be a horse and rider costume contest, lead line class for future equestrian superstars, and the ever popular "Other Half" leadline class with Parents or Significant Others in the saddle. If you're at the SAFE show to compete in any of our more serious divisions, treat yourself to a few laughs by joining in on the dinner time fun classes. You'll be glad you did!